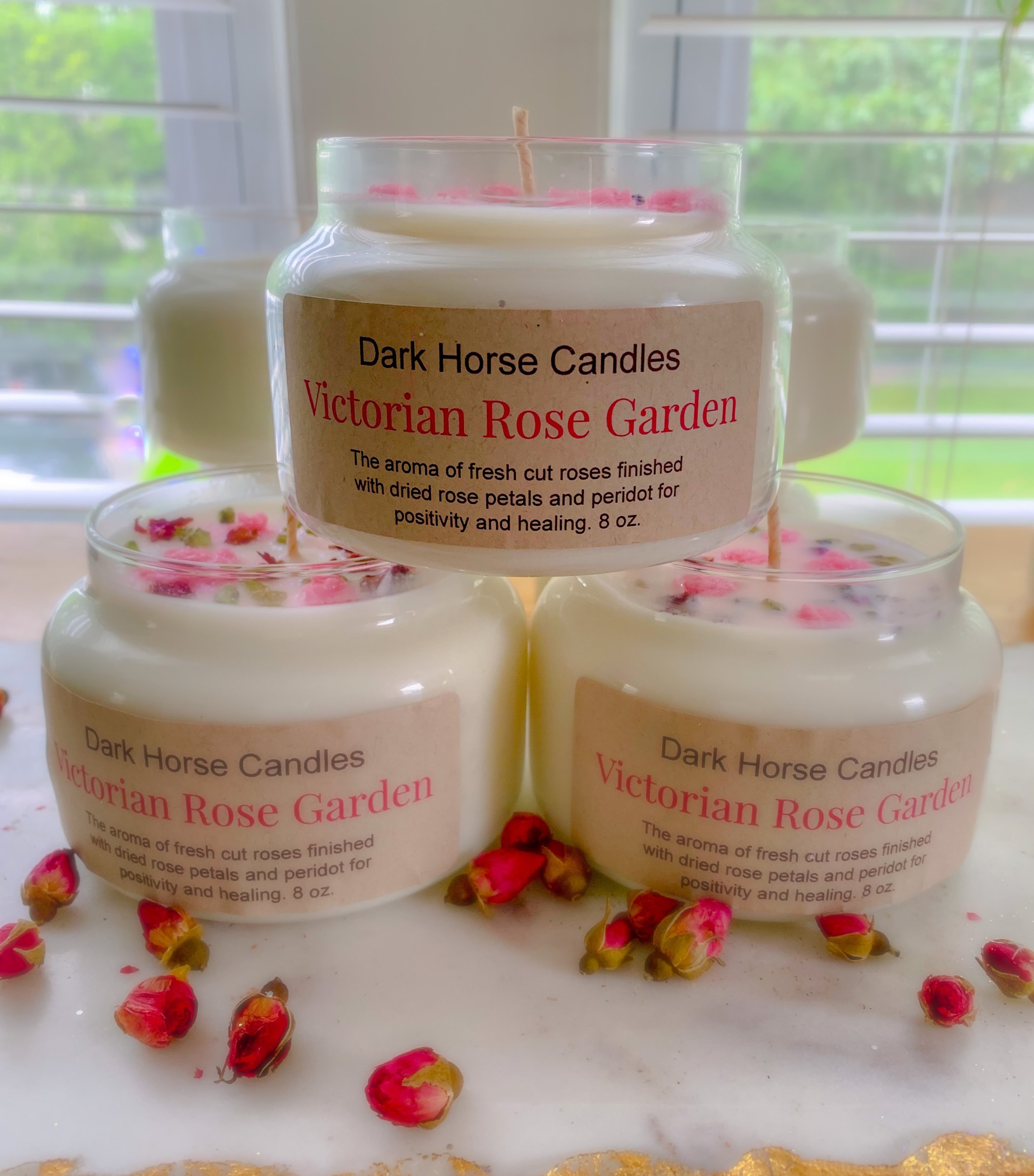 Victorian Rose Garden
Our Apothecary Collection candles are artfully designed to get you to your happy place.
Victorian Rose Garden is like relaxing with tea, crumpets, and good conversation in a fragrant English rose garden after the morning rain. It features a gentle, floral aroma that travels well and fills the room with the scent of fresh cut roses. Finished with dried rose petals, candle art, and miniature peridot gemstones to inspire positive vibrations and healing.
Grab a book, make a pot of tea, and relax in style.
8 oz.