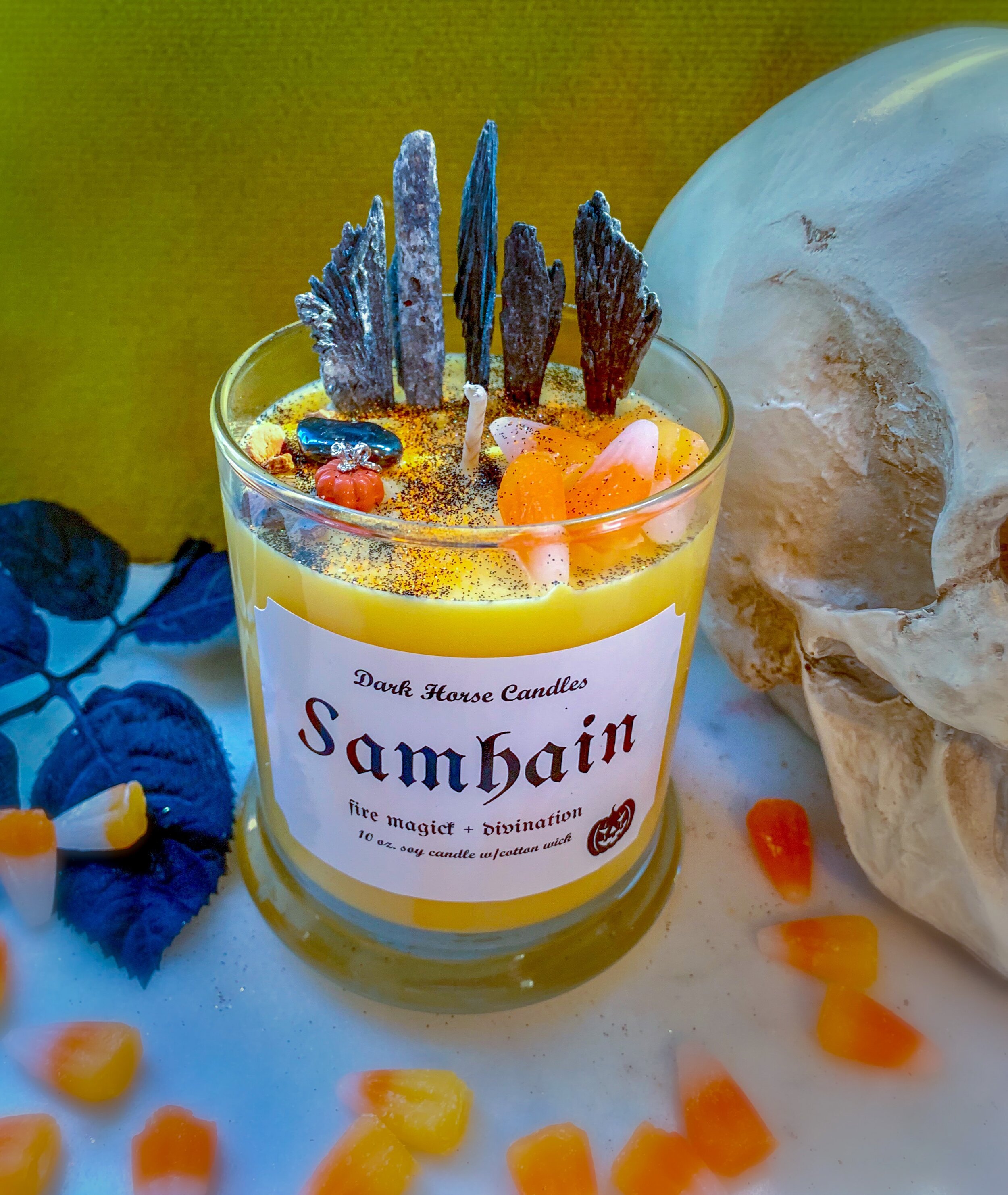 Samhain
Get into the spirit with the ultimate Halloween candle!

Samhain is poured in orange, finished with a miniature pumpkin charm, and features a jack-o-lantern on the label to represent the protective heritage of carving pumpkins to ward off evil on Hallow's Eve.
A hematite stone and birch bark add additional protective qualities to this candle, by calling on earth energy to protect the home and everyone in it.
Black kyanite shards enhance clairvoyance and divination rituals to help you get in touch with friendly spirits, while providing balancing energy to all of the chakras and warding off energy vampires.
Samhain features a beautiful, spicy pumpkin scent with notes of nutmeg, ginger clove, and cinnamon. Finished with wax candy corn and black and orange glitter for fun.

10 oz.
sale